JUDGE JENNIFER BRUNNER
FOR JUSTICE OF THE OHIO SUPREME COURT
Welcome to Judge Jennifer Brunner's campaign website. Judge Jennifer Brunner is a candidate for the Ohio Supreme Court in 2020. Currently, she is one of 8 elected judges of the Ohio Tenth District Court of Appeals. She was elected in November 2014 to an unexpired term, besting a Governor's appointee, and was reelected without opposition in 2016 to a full, 6-year term. We look forward to your involvement with our campaign activities to elect Judge Jennifer Brunner as our next justice of the Ohio Supreme Court.
News
Thursday, October 31, 2019 12:54 PM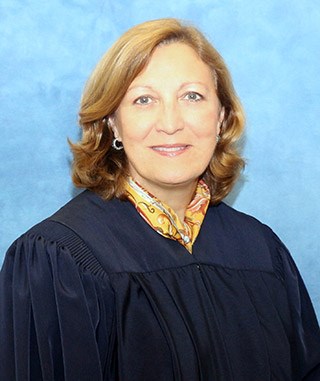 The Ohio Supreme Court is now 5-2 Republican. If the Democrats unseat the two Republicans, the court would become 4-3 Democratic.
"Those will be the only two statewide candidates besides the President, but maybe we'll get a statewide ballot issue," Brunner said. "This is the year where we really could restore a real balance on the court so that when we get the tough issues in front of us, like a challenge to redistricting, we're going to do it in the next 10 years in a way that's fair to everybody."
Brunner closed her speech by talking about the importance of the "rule of law."
---
Thursday, October 31, 2019 12:44 PM
GALLIPOLIS — Gallia democrats banded together for the coming election season with Ohio's Tenth District Court of Appeals Judge Jennifer Brunner stumping for a spot on the Ohio Supreme Court . . . "From the standpoint of should I do it, there was no question that I should do it. I looked at what was coming up ahead. * * * You all maybe remember voting for a constitutional amendment, so it's based more on a formula than just politics and computers. I thought, wouldn't it be great if we didn't do it a republican way or a democrat way but that we were just fair…The question became 'how could I not do this?'"
---
Monday, October 28, 2019 7:00 AM
Brunner's work in improving Ohio's elections received national recognition, including the nation's most prestigious award for elected public servants, the bipartisan John F. Kennedy Profile in Courage Award, according to her bio.
---
Tuesday, October 15, 2019 9:26 AM
By Nancy Molnar
The Times-Reporter

By Staff Reporter
Posted Oct 14, 2019 at 10:04 PM
Updated at 5:42 AM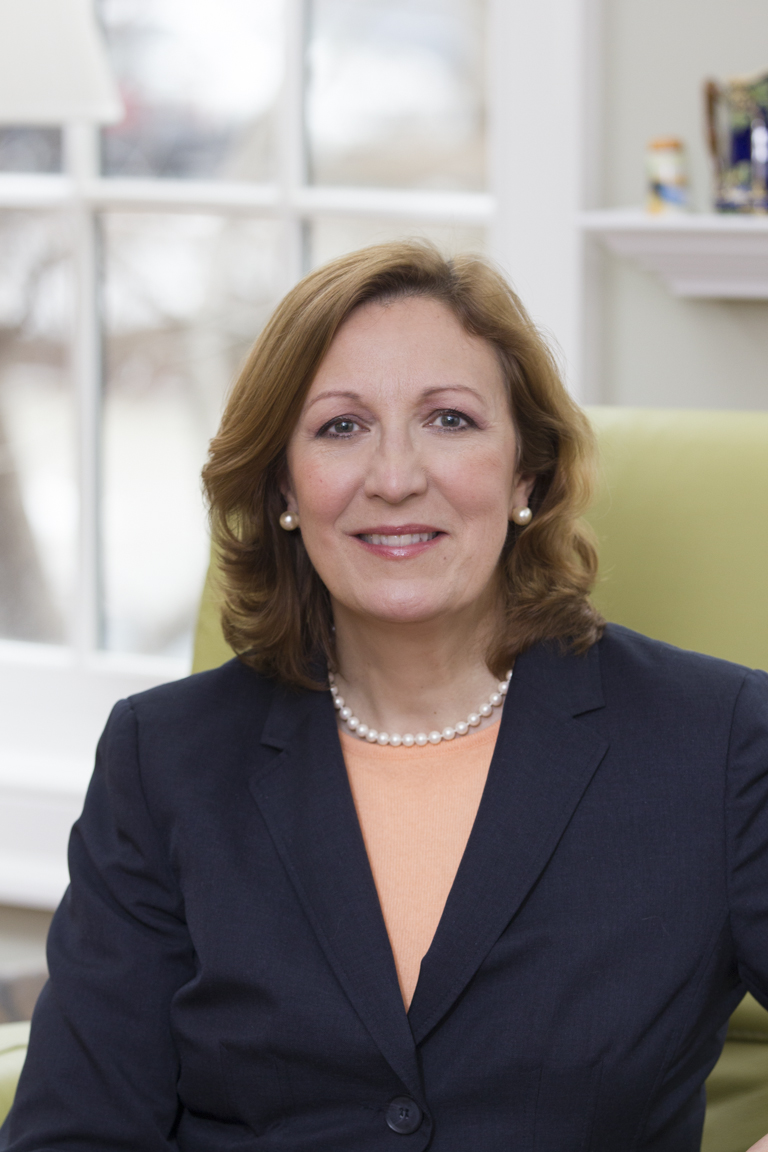 NEW PHILADELPHIA - Former Ohio Secretary of State Jennifer Brunner appeared here Monday night to promote her candidacy for the Ohio Supreme Court in 2020.
Brunner, the first woman to serve as the state's chief elections official, was the keynote speaker for the fall dinner of the Tuscarawas County Democratic Party.
She touched on the drawing of legislative districts that will follow next year's federal census.
"The federal courts have said, U.S. Supreme Court has said, no more dealing with gerrymandering," Brunner said. "Ohio passed a change to the way that we draw the districts. This is really sort of the groundwork for how we elect the people to whom we hand off the ability to govern us.
"Wouldn't it be great if we could just make sure it gets done right? Not a Democratic way. Not a Republican way. But a way where we do it right so that people have confidence in our democracy and our government."
---
Tuesday, October 15, 2019 9:25 AM
Democratic Ohio Supreme Court candidates Judges Jennifer Brunner and John O'Donnell speak at the ODP annual state dinner
Monday, 14 October 2019 21:47 - Kathy
By Kathy Wray Coleman, editor-in-chief

CLEVELANDURBANNEWS.COM - COLUMBUS, Ohio - Ohio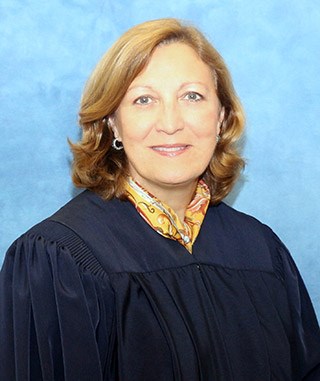 Democratic Supreme Court 2020 judicial candidates Jennifer Brunner, a Ohio 10th District Appellate Court judge and former Democratic Ohio secretary of state, and Cuyahoga County Court of Common Pleas Judge John O'Donnell, spoke front and center at the annual Ohio Democratic Party state dinner Sunday evening Oct. 15 at the Convention Center in greater Columbus, Democratic Party Chairman Tom Perez and five Democratic candidates for president also speaking, among
others, including ODP Chairman David Pepper and ODP Vice-chairwoman Rhine McLin, who is Black and a former Dayton mayor.

There are two seats up for grabs next year on the Ohio Supreme Court.

"So goes Ohio, so goes the nation," said Brunner during her state dinner speech Sunday, a speech that highlighted the work of the late Rev. Dr Martin Luther King Jr. and the Civil Rights Act of 1964. "Twenty-twenty depends on us."

The likable Judge Brunner said Democracy is fragile and "only as good and true as what the people believe it to be," the Ohio Supreme Court poised to take on issues from voting and reproductive rights to eminent domain cases, death penalty matters, and congressional gerrymandering.
Both Brunner and O'Donnell asked the audience to support them in their bids next year for the Ohio Supreme Court, a policy-making court with only one Black, Democratic Justice Melody Stewart, a former 8th District Court of Appeals judge the first Black and first Black female elected to the Ohio Supreme Court, Stewart last year winning one of the two seats on the court that are now held by Democrats, along with former Cuyahoga County Court of common Pleas judge Michael Donnelly.